Katowice Airport Transfer
ZTM
ZTM offers 3 bus lines to the Katowice Airport:
AP2 – Timetable
Katowice Station – Katowice Sokolska – Katowice Cultural Zone – Sosnowiec Station – Będzin Stadium – Katowice Airport
AP3 – Timetable
Katowice Station – Katowice Airport
AP4 – Timetable
Tychy Station – Tychy Hotelowiec – Giszowiec Osiedle – Katowice Station (Departures of line no. AP3 at night are coordinated with line no. AP4 in Katowice, which allows guaranteed connections with Tychy)
Katowice Airport Official Carrier
Taxis are located in the front of arrival Terminal C.

+48 698 989 533
Matuszek
"We arrange transfers between Pyrzowice Airport – Katowice – and Cracow to coincide with the flight schedule of the most popular carriers, such as Wizzair, Ryanair, or Germanwings. Our bus will be waiting there for you should your flight be delayed."
Flixbus
FlixBus is a German brand that offers intercity bus service in Europe, the United States and Brazil. FlixBus emphasizes the sustainability of its buses, lower prices, and free Wi-Fi on board. Customers can choose to offset their carbon footprint when buying a ticket online.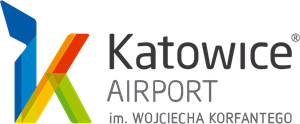 Katowice Airport
Jakdojade
The most popular transit search engine in Poland, with more than 8m visits everyday! Search a route or check a schedule at: